You are here
"Uzbekinvest" one of the first in Uzbekistan passes re-certification for ISO 9001:2015
National export-import insurance company "Uzbekinvest" has become the first among the enterprises of Uzbekistan who passed the re-certification of the quality management system (QMS) according to the new version of ISO 9001:2015. QMS re-certification was conducted by international certification body SGS (Switzerland). SGS is the world's leader in inspection, verification, testing and certification.
The quality management system in accordance with the requirements of international standards has been implemented in the company since 2004. This, in turn, allowed the company to demonstrate its commitment to quality and striving for maximum customer satisfaction and continuous improvement.
The adoption to the new version of ISO 9001:2015 was done by own forces of the company, without the attraction of external consultants. The company's staff passed training under the requirements of ISO 9001:2015, implemented in its each stage of activity the system of risk assessment and developed the corresponding procedure that allows to evaluate and to minimize the impact of various risks in all business processes of the company, starting from the strategic planning process, up to review process of insurance claims. According to the requirements of ISO 9001:2015, external and internal context of the company was studied and opportunities for further development of the company were identified.
Re-certification of the quality management system has become the confirmation of the quality of services provided by the company, i.e. the quality of services is considered by the company as the strategic basis for development, competitiveness and achieving leading positions in the insurance market of the Republic, increasing the efficiency of insurance activity, rational use of available financial, technical and human resources and optimization of the company management system.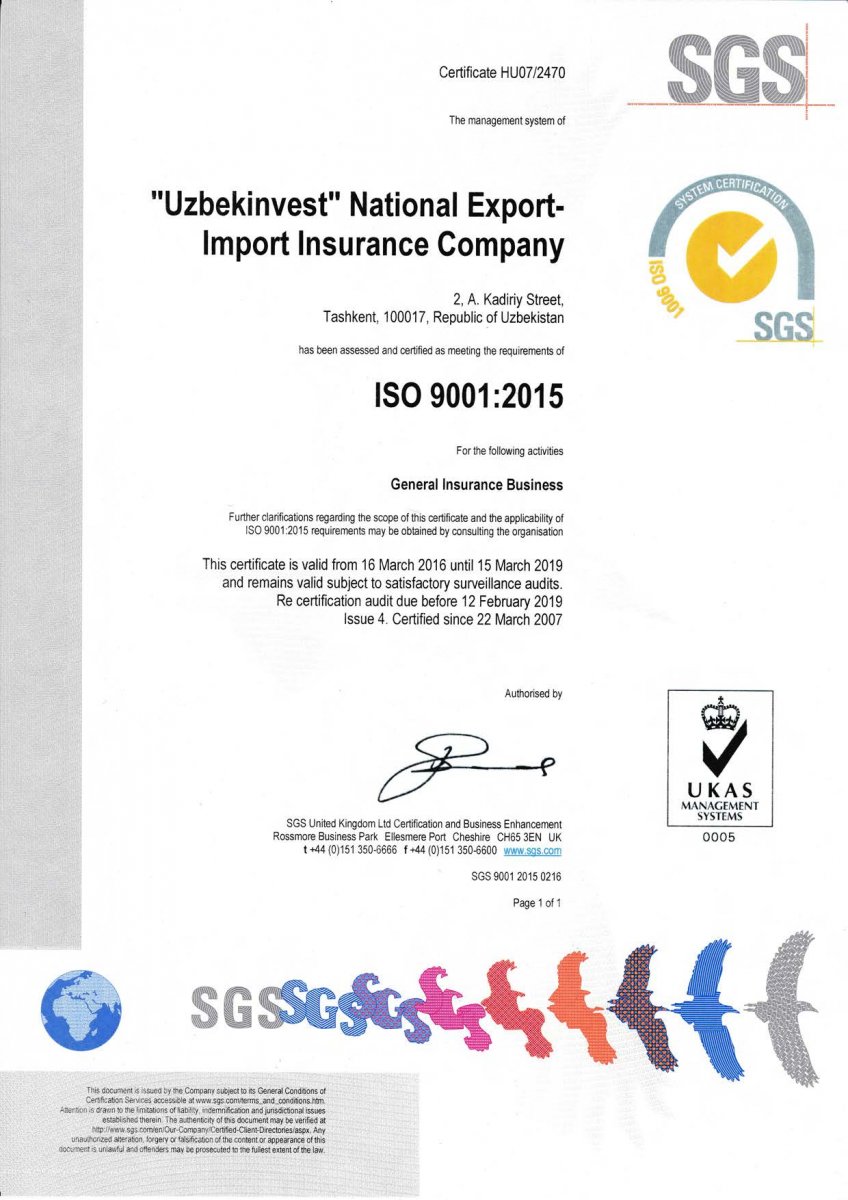 09.02.2017