You are here
My Business
Insurance of private entrepreneur's health against accidents and income loss resulted from business interruption due to the temporary loss of working ability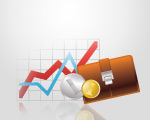 If you are private entrepreneur, you have an opportunity to insure not only your life and health against accidents but also the risk of loss of daily average income which can happen due to the accident in insurance period.
The amount of daily average income is set by you when signing insurance agreement.
When accident occurs you need to contact our Assistance Service in order to receive medical cure in the leading medical organizations which are contracted on long term basis by the Assistance Service. Or you can receive the appropriate amount of money in proportion from the sum insured depending on the injury severity.
In case of hospitalization or hospital treatment you will be paid the amount of compensation for the income lost based on the number of days spent in the hospital. 
26.06.2014